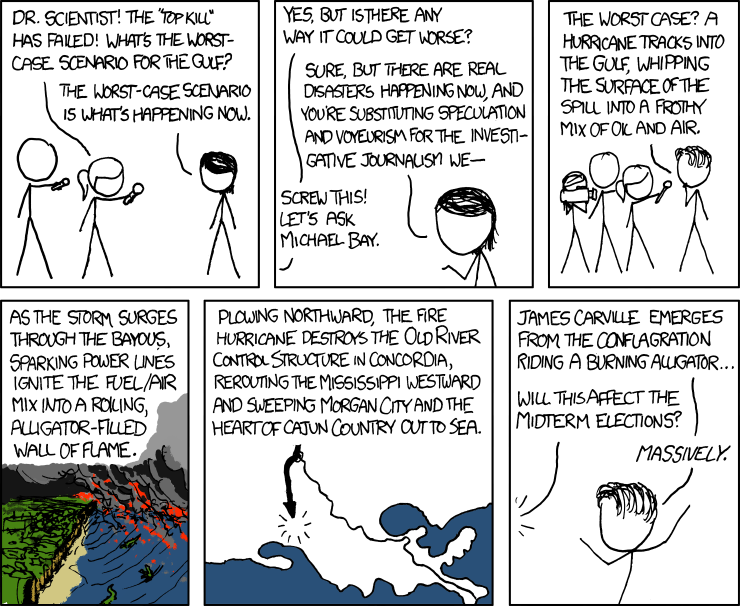 Update:
Forgot to mention the source of this comic: xkcd -
go here and go often
. Also, the xkcd blog had a cool post about the Mississippi River Commission plan and the use of spillways to control/manage the flooding of the Mississippi river.
The post is called Michael Bay's Scenario and can be found here
.
Go here to see the official Inundation Scenarios released by the US Army Corps of Engineers.